Salt nic e-juice is a new innovation that creates a smooth vaping experience at higher nicotine strengths for those who want a more powerful vapor without the acidity. Ideal for lower-power devices such as pod-systems and certain vape pens, salt nic e-juice allows for higher tolerances while vaping.
Different than traditional free-based nicotine, the salt nic e-juice compound contains benzoic acids. While both types of liquid contain the same nicotine found in the tobacco leaf, salt nic e-juice has a lower pH level allowing for a higher tolerance and smoother experience.
If you're looking for a richer and more flavorful experience, try our array of salt nic e-juice products today. We'll be happy to help you check out our selection and make a choice that's right for you.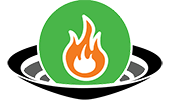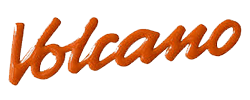 Old Town Smoke Shop
Old Town Smoke Shop is a full-service smoke shop and novelty store based in Scottsdale, AZ. We specialize in a variety of head shop items including vaporizers, glass smoking pipes, detox, and more! Visit us today!
Scottsdale Location
7156 E Thomas Road
Scottsdale, AZ 85251
Phone: (480) 590-3473
Hours
Open Every Day
Mon-Sun
10:00 AM - Midnight