Give us a call anytime about products, inventory, or other questions. We strive to have the largest inventory and our staff is very knowledgeable on all the products we carry.
The Largest Smoke & Vape Shop in Scottsdale
Our smoke shop is 4000 SqFt – That Huge! The largest in all of Scottsdale and possible the entire state of Arizona. Come by and say hi.
Old Town Smoke Shop
7156 E Thomas Road
Scottsdale, AZ 85251
Phone: (480) 590-3473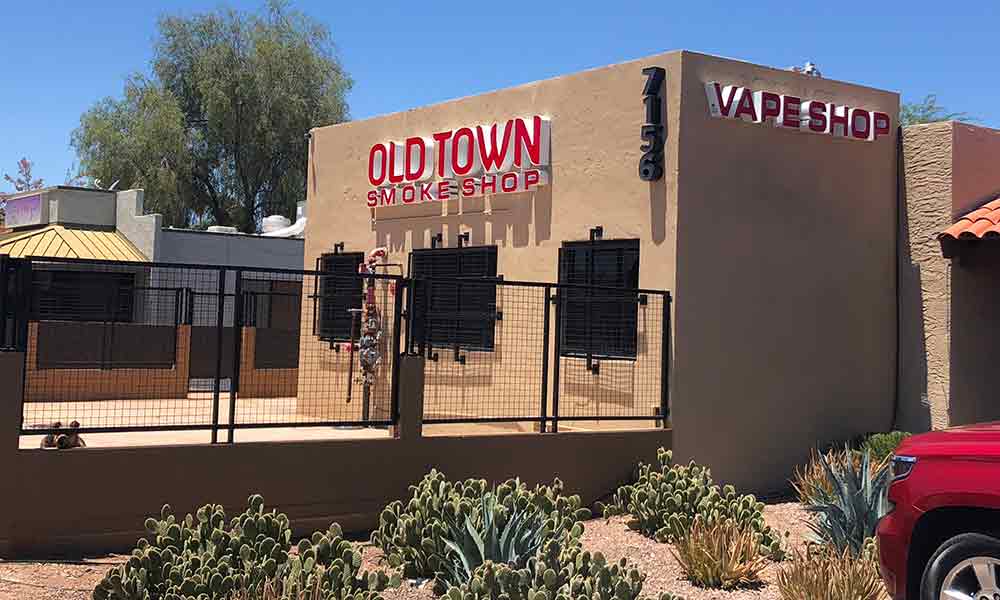 Old Town Smoke Shop
Old Town Smoke Shop is a full-service smoke shop and novelty store based in Scottsdale, AZ. We specialize in a variety of head shop items including vaporizers, glass smoking pipes, detox, and more! Visit us today!
Scottsdale Location
7156 E Thomas Road
Scottsdale, AZ 85251
Phone: (480) 590-3473
Hours
Open Every Day
Mon-Sun
10:00 AM - Midnight