Incense can enhance your mood or help create positive vibes wafting through your home while you relax, read a book, meditate, or go about your day. Available in a wide variety of intoxicating aromas and forms, we offer Wildberry incense sticks and cones as well as all the whole line of Satya incense in 15 gram boxes. Made from the finest ingredients at affordable prices, both brands are high in quality and offer diverse fragrances.
Find your inspiration among the variety of scents for a fuller, more sensual experience wherever life takes you.
Our incense holders are the perfect companion to our wide selection of incense sticks and cones and are created with the quality of your experience in mind. Available in a variety of colors and styles, you can find an incense holder to fit in any décor and type of space. Lightweight, and made of long-lasting durable materials, our holders will safely catch the ash below without making a mess and are easy to clean when you're done.
We also proudly carry beautiful abalone shells – perfect for keeping your sage or incense cones safe and contained while adding a touch of nature to your home.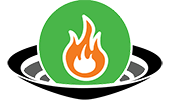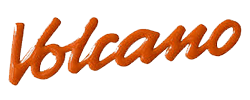 Old Town Smoke Shop
Old Town Smoke Shop is a full-service smoke shop and novelty store based in Scottsdale, AZ. We specialize in a variety of head shop items including vaporizers, glass smoking pipes, detox, and more! Visit us today!
Scottsdale Location
7156 E Thomas Road
Scottsdale, AZ 85251
Phone: (480) 590-3473
Hours
Open Every Day
Mon-Sun
10:00 AM - Midnight