Throughout history, sage has been used in sacred ceremonies to cleanse, reenergize, protect, and purify. Whether you want to burn the dried leaves to cleanse your environment of unwanted energies and spirits or to purify the space when moving into a new home, our bundles of dried sage are created with your sacred ceremonies in mind.
With its beautiful and natural scent, the sage we carry is harvested using sustainable practices and is tightly wrapped so it burns long and slow through numerous uses.
To use, simply light the sage for several seconds before gently blowing out the flame. Then slowly wave the bundle around the space you wish to cleanse so the smoke changes the composition of the air, soothing you and purifying your energy.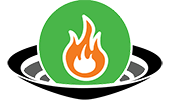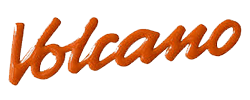 Old Town Smoke Shop
Old Town Smoke Shop is a full-service smoke shop and novelty store based in Scottsdale, AZ. We specialize in a variety of head shop items including vaporizers, glass smoking pipes, detox, and more! Visit us today!
Scottsdale Location
7156 E Thomas Road
Scottsdale, AZ 85251
Phone: (480) 590-3473
Hours
Open Every Day
Mon-Sun
10:00 AM - Midnight