We offer a wide range of quality vape mods from all of the best brands, like Geek Vape, VooPoo, Vaporesso, Lost Vape, and Smok. At Old Town Smoke Shop, we know buying your first vape, or even a new vape, can be an intimidating process. We're here to guide you along the way, to ensure that you get the Vape that fits you best. With so many options these days, make sure you're getting the best quality for your money from a quality vape shop, lots of shops sell knock off or copy cat vapes, not us of course, but be sure to choose your shop wisely.
After purchasing your vape, we don't just abandon you either. Anytime you have questions about your vape or need help changing a coil or replacing the glass on your tank, come on in and we will gladly help.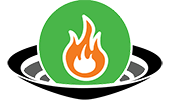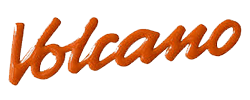 Old Town Smoke Shop
Old Town Smoke Shop is a full-service smoke shop and novelty store based in Scottsdale, AZ. We specialize in a variety of head shop items including vaporizers, glass smoking pipes, detox, and more! Visit us today!
Scottsdale Location
7156 E Thomas Road
Scottsdale, AZ 85251
Phone: (480) 590-3473
Hours
Open Every Day
Mon-Sun
10:00 AM - Midnight